Today I headed back to Market of Choice to cash in on the Dragonwell. At $26/lb It's the best deal I've found.
I got all this for $5!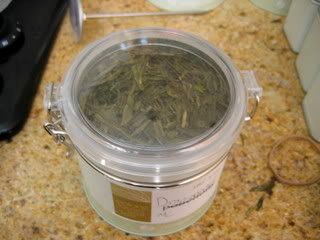 I have to say I am most pleased. Had I bought this good of tea from anywhere else, the price most likely would have quadrupled, putting it around $20! The strangest thing about this store is that they sell a Sencha for $62/lb! I picked up a small bag today which turned out to be over $5 and far less tea than the Dragonwell.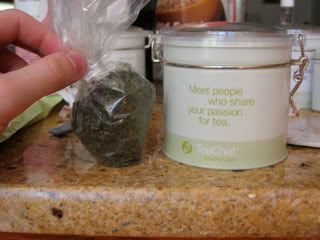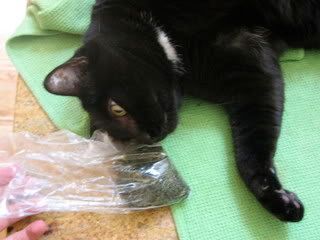 The cat's name is Lucifer. He's very sweet and in many ways resembles an owl. In the pictures, however, he seems more pantherish.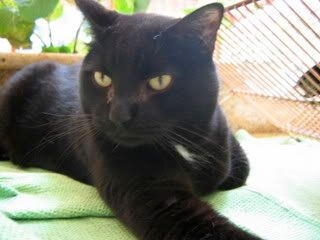 See what I mean? Kind of cute there, although most of the time he's a bit demonic...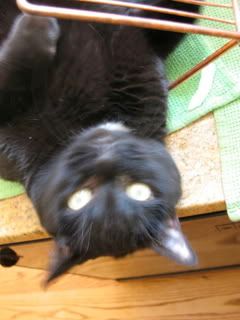 The cat always follows me around while I attend to my tea duties in the kitchen, this is how I justify the tea-less pictures.
Momentarily taking me away from the felines was a prospect of trying that gruesomely overpriced Sencha.
A slight misfortune is that there will be no teapot usage due to (quite visible) unfortunate reasons: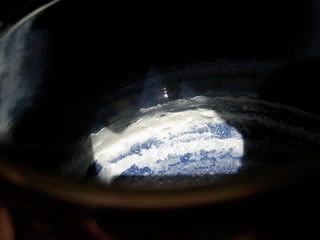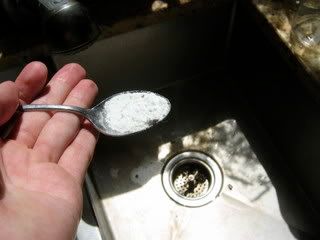 Residing on that spoon is something that no tea should ever meet. (And yes, that was just one scoop from the side of the kettle).
For the routine tea-session pictures: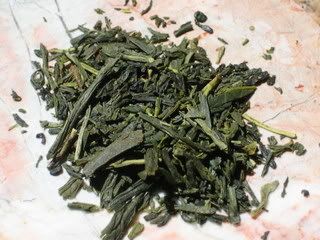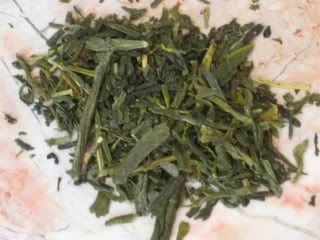 There it is, dry and ready for some H20. Adding a little water brings about a fantastic product: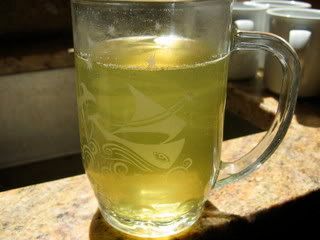 Ah, the marvelous virescence.
Here we see some particulate matter in the tea: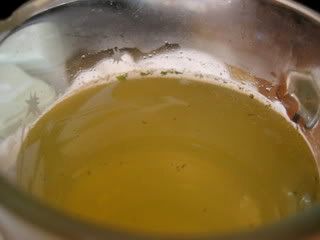 The wet leaves really aren't much to look at: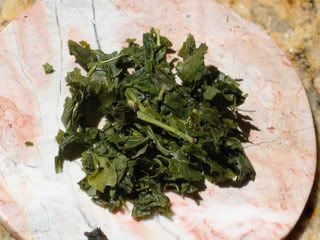 To my disappointment, the tea was nothing special, tasting somewhere inbetween a good Sencha and a bad one. Between Adagio's Sencha Premier, and Sencha Overture. Between fresh fruit and frozen fruit. This tea doesn't get the grin of approval.
Instead:
Not quite worthy of such a sorrowful expression, I just couldn't resist.
To take me away from that frown was the beautiful Oregon weather: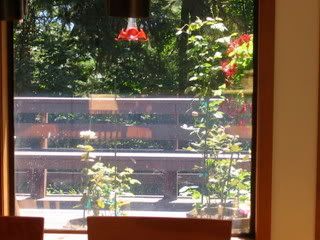 Ahh, I had to go outside. Whilst in the wild, I found a couple feathers (from birds of prey?):
My, is that a pen?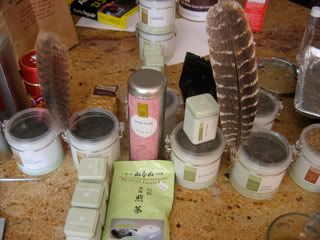 Heh, has to get tied in to tea somehow!
And look who decided to greet me in the outdoors: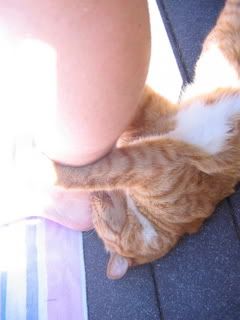 Mad?
No, just hanging in the shade.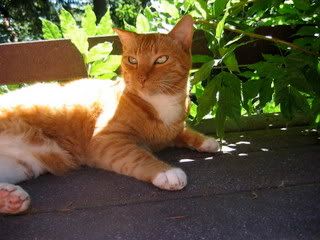 Well, thats it. I've got a very interesting "Making of Yixing" movie I'm looking forward to.
Here's a taste of what I've got lined up for next time:
-From the man who claims to have "the best tea in the world." (http://www.registerguard.com/news/2007/08/08/b1.bz.teahouse.0808.p2.php?section=business)