Hello TEAmates.
This is the first post of a blog that will be first and foremost a photo-blog. This means that I will detail my day-to-day experiences with tea through photographs. The pictures will range anywhere from the average 'dry leaf-wet leaf-liquor' sequences, to pictures of my tea buddies, local tea shops and their products, the sink (which is clogged with tea leaves), the floor (which has been strewn with tea leaves), the growth of my tea plants, random commercial products which have been laced with tea... you get the idea. Pictures of anything relating to tea are fair game here. Green tea will be the most photogenic of the teas, yet green oolongs will be common, and some .dark. teas will also be shown.
I will also give readers my opinion of the tea that is detailed in the photographs. To stay true to the idea of a photo-blog, I will try to keep the words short and the pictures many. However, if any readers wish for me to write a full review of something shown on the site, I will be disposed to give them what they want.
By the way, this will be the only post that lacks pictures. Actually...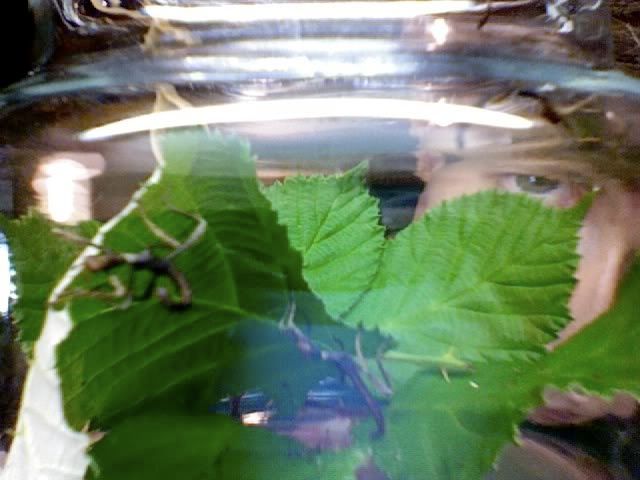 My bugs would like to welcome everybody to this aesthetically pleasing photo-blog.
Questions, comments, regards, and suggestions can all be directed to: thegreenteaman@gmail.com
Enjoy!